Coppead Sustainability Platform
COPPEAD is a business school with a tradition of teaching and researching sustainable business practices. Started in the 1990s, the chairs of sustainability taught by Professor Celso Lemme were included in the master's and executive education programs, based on the principle of the triple bottom line and its applicability in the corporate world. The advancement of activities has raised COPPEAD as an important interlocutor with the market and other entities, such as the Global Reporting Initiative, of which COPPEAD is the only academic institution in Brazil and has a representative on the Chapter Brasil Council.
Currently COPPEAD, through the Transparency & Sustainability in Business Network, a multidisciplinary research group articulated in the study and dissemination of concepts and practices in Brazil, promotes a specific training platform in ESG and Sustainability, contributing to the advancement of the agenda in organizations of different sizes and sectors.
Whether you are a professional focused on preparing sustainability reports or a manager responsible for your company's sustainability strategy, COPPEAD certifications allow for a conceptual and practical deepening, generating new practices and generating value centered on sustainable principles.
Main dilemmas and guidelines
Understand the training indicated for your demand
1. How to design sustainable business models?
Generating Value with Sustainable Business
2. How do I become a sought-after professional in the field?
Generating Value with Sustainable Business
International certification in Sustainability Reporting
3. How do I understand ESG and define criteria for my company?
Generating Value with Sustainable Business
4. How to disseminate sustainable practices with a universal language?
International certification in Sustainability Reporting
Collective Mentoring in Reports
Generating Value with Sustainable Business
Top management module to discuss your organization's value chain and ways to define ESG criteria and sustainable models.
Training in Sustainability Reporting
Program with international certificate issued by GRI and debates about the Standard and how to implement reports in your organization.
Mentoring in Sustainability Reporting
Collective process with GRI certified experts to assist in planning the preparation of the sustainability report.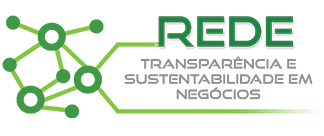 Business Transparency & Sustainability Network
COPPEAD's sustainability initiatives are led by this multidisciplinary study group, composed of researchers and participants from national and international institutions. The Network's proposal is to investigate innovative actions, programs and projects developed by for-profit and non-profit organizations that aim to develop solutions to social and environmental problems that are, in turn, scalable and sustainable.
Coordinated by Professor Leonardo Marques, the group collaborates with several civil society stakeholders and has already carried out sector reports, research projects and special events.
Click here and learn more about the Network's activities.
Also join our group on Linkedin.