Mentoring in sustainability to support the structuring of your project
More than knowledge, it is necessary to have practice and experience to prepare sustainability reports. In addition to following a series of rules and principles, the professional needs to structure the project, which is complex in gathering data and aligning different areas and people. What if you had expert mentoring to plan the activity and still accelerate your learning curve?
COPPEAD can help you in this challenge, leveraging your own sustainability skills. On this journey you will be accompanied by experts certified by GRI in the construction of the planning for the preparation of the report. In addition to group discussions with professionals who are in processes similar to yours, you will still have individual feedbacks about your work. At the end, you still present your planning for the preparation of the report to a team of professors specialized in sustainability and business management. Whether you are a professional in a company or provide consultancy in the area, you will gain know-how to confidently and effectively conduct the preparation of sustainability reports.
Sustainability Mentoring Process
Always focused on your project, you will have the support to develop the crucial activities to plan the elaboration of the reports
1. Scale the data collection job
2. Learn how to map the professionals needed to carry out the project
3. Structure your planning for reporting
4. Learn how to prepare the steps for conducting the project
Individual feedback on the progress of your project
Support from GRI certified experts in conducting the work
Small group of professionals per class, increasing the opportunity for dialogue and exchange
Clear targeting of key points at each stage of the planning process
Exclusive network of contact with professionals in the field
Final presentation of papers with Professors Leonardo Marques and Celso Lemme
Target Audience
1. GRI certified professionals (at COPPEAD or accredited international entities)
2. Analysts and coordinators of companies that prepare the Sustainability Report
3. Consultants who provide sustainability reporting and planning services
Alice Erthal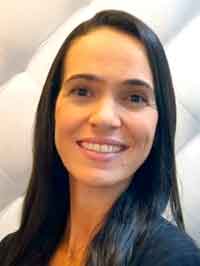 Alice Erthal
Linkedin
Postdoctoral researcher in Transparency and Sustainability at COPPEAD / UFRJ, with a PhD in Organizational Culture and Lean Thinking also at COPPEAD and part of the research carried out at Florida International University (USA). Graduation and Master in Production Engineering, both from Universidade Federal Fluminense (UFF). Certified as a GRI trainer, as a Professional Coach by the Behavioral Coaching Institute (BCI) and in Process Management by BPTrends. Researcher at COPPEAD, she also works in consultancy, coaching and teaching (academia and in-company) on the topics of Transparency and Sustainability, Organizational Behavior, Change Management, Organizational Culture, Theory of Paradox, Lean Thinking and Process Management. She has published in leading international journals, also acting as a reviewer, participating in the main national and international congresses of Administration and Management. She has over 15 years of experience as a manager, consultant and coach in different industries in the public and private sectors.
Débora Masullo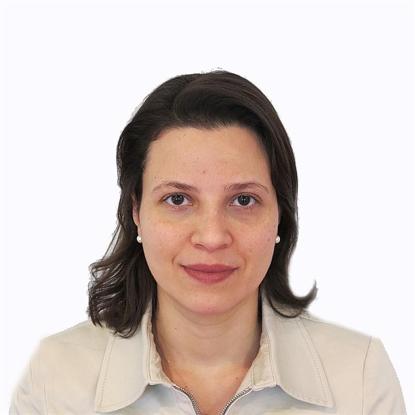 Débora Masullo
Linkedin
PhD student and Master (2004) in Business Administration at COPPEAD / UFRJ and Economist at PUC-Rio (2001) with over 15 years of professional experience including strategic planning, business and project evaluation, consulting, financial planning, specialized in corporate sustainability, technologies clean and environmental finance. A businesswoman in the area of sustainability, she has also worked in Global Fortune 500 companies, business consultancy and was Director of operations in investment banking in the United States. She was Professor of Financial Mathematics and Evaluation of International Projects in the COPPEAD / UFRJ Training Program in Internationalization of Companies. Since 2002 she has been conducting research in environmental finance and corporate sustainability.
COPPEAD Seal of Excellence
COPPEAD is the internationally renowned Brazilian business school that assists people and companies in their transformation processes, based on integrated education and oriented towards practical and critical performance in the business world. With over 45 years of experience in executive education programs, the institution has trained more than 16 thousand professionals, leaders and protagonists of its organizations, contributing to the development of the country and the world.
The institute has a robust and constant research in Sustainability, articulating its initiatives in the Transparency & Sustainability in Business Network, a multidisciplinary group that conducts reports, studies and initiatives that involve several stakeholders in the design and dissemination of sustainable business practices. COPPEAD is also the only Brazilian educational institution that is a partner of Global Reporting Initative, responsible for the GRI Standard, used worldwide in sustainability reporting.
Next Mentoring

100% live and online
Start Soon
Total Hours of 18h
Weekly meetings, 3 hours long
Zoom Platform Meetings
Weekly individual email feedback
Limited and filled vacancies after interview approval
COPPEAD Sustainability Platform
Get to know our expertise in the area