Study Group – Transparency and Sustainability in Business Network
Scientific and technological evolution points to almost infinite possibilities for the advancement of humanity. New forms of production and communication, new perspectives on health and the quality of the Study Group – Transparency and Sustainability in Business Networkvida are some examples. But these advances live in constraint with the permanence of fully soluble social and environmental problems.
The issue is admittedly systemic. But the role of organizations in this context is increasingly scrutinized and their engagement in the search for solutions is taken as a requirement. In this sense, the so-called Corporate Sustainability has been gaining a new perspective. Away from mitigating actions, what is expected today is the involvement in sustainable solutions, economically and environmentally, for the most alarming social problems.
It is in this context that for-profit or non-profit organizations are urged to put at the center of their actions the confrontation of social issues that, in turn, cannot be removed from the environmental commitment. Social innovation and sustainability leave the field of what is desirable to put the center of organizational strategies at the forefront.
Given this scenario, the challenges for research on sustainability and innovation are undergoing a profound transformation. To approach them in an original and protagonist way, we created the Rede Transparência e Sustentabilidade em Negócios group. In this group of studies, the proposal is to investigate innovative actions, programs and projects developed by for-profit and non-profit organizations that aim to develop solutions for social and environmental problems that are, in turn, scalable and sustainable.
How does the dialogue between Theory and Practice work and their contributions to master's, doctorate and executive education
Master's degree
ADM 791 Operations Management (30 hours)
ADM 795 Supply Chain Management (30 hours)
Doctorate degree
ADM 830 Teorias Organizacionais em Operações (30 horas)
ADM 831 Teoria e Análise de Redes Sociais (15 horas)
EMBA
Sustainable Operations (16 hours)
Action research in partnership with C&A Foundation (NGO), Instituto-e (NGO), Blockforce (Start-up of technology specialized in blockchain), Marca C&A and Marca Osklen – project with NDA [Nondisclosure agreement] that will be presented to the general public in December 2019.
Support: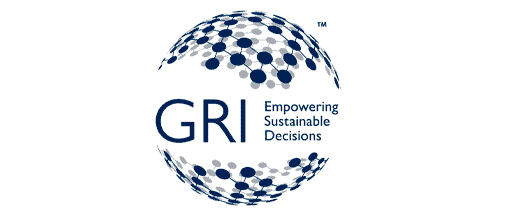 In Brazil
FGV-EAESP: Susana Pereira – Bancas, parcerias, PDWs no Enanpad e POMS, etc
UNIFOR: Fernando Viana e Daiane Neutzling – Bancas e planejamento de pesquisa conjunta
In the world
University of Nottingham (UK): Dr. Anne Touboulic e Dr. Lee Matthews – 2 papers A1 / ABS 3, visita do Lee em Fev 2019
University of Melbourne (Austrália): Full Professor Damien Power – 1 paper A1 / ABS 3 e parceria p/ análise de dados do Carbon Disclosure Project (CDP 2013-2017)
ESADE/EADA (Barcelona, Espanha): Dr. Annachiara Longoni e Dr. Davide Luzzini – vinda deles em Jan-2020 e minha ida à Barcelona em Abr-2020
Wayne State University (Detroit, EUA): Dr. Tingting Yan – 1 paper em minor review A1 / ABS 3
University College Dublin (Irlanda): Full Professor Donna Marshall – referência mundial no tema – applications para funding internacional em andamento
Linkoping University (Suécia): Full Professor Jakob Rehme e Diretor do Center for Business Model Innovation – applications para funding internacional em andamento
La Rochelle Business School – Excelia Group (La Rochelle, França): Dr. Minelle Silva – parceria como Co-Editor para Special Issue na LABR a ser publicado em Abr-2021University of Nottingham (UK): Dr. Anne Touboulic and Dr. Lee Matthews – 2 papers A1 / ABS 3, Lee's visit in Feb 2019
University of Melbourne (Australia): Full Professor Damien Power – 1 paper A1 / ABS 3 and partnership for data analysis of the Carbon Disclosure Project (CDP 2013-2017)
ESADE / EADA (Barcelona, ​​Spain): Dr. Annachiara Longoni and Dr. Davide Luzzini – coming from them in Jan-2020 and my trip to Barcelona in Apr-2020
Wayne State University (Detroit, USA): Dr. Tingting Yan – 1 paper in minor review A1 / ABS 3
University College Dublin (Ireland): Full Professor Donna Marshall – world reference on the topic – applications for international funding in progress
Linkoping University (Sweden): Full Professor Jakob Rehme and Director of the Center for Business Model Innovation – applications for international funding in progress
La Rochelle Business School – Excelia Group (La Rochelle, France): Dr. Minelle Silva – partnership as Co-Editor for Special Issue at LABR to be published in Apr-2021University of Nottingham (UK): Dr. Anne Touboulic e Dr. Lee Matthews – 2 papers A1 / ABS 3, visita do Lee em Fev 2019
University of Melbourne (Austrália): Full Professor Damien Power – 1 paper A1 / ABS 3 e parceria p/ análise de dados do Carbon Disclosure Project (CDP 2013-2017)
ESADE/EADA (Barcelona, Espanha): Dr. Annachiara Longoni e Dr. Davide Luzzini – vinda deles em Jan-2020 e minha ida à Barcelona em Abr-2020
Wayne State University (Detroit, EUA): Dr. Tingting Yan – 1 paper em minor review A1 / ABS 3
University College Dublin (Irlanda): Full Professor Donna Marshall – referência mundial no tema – applications para funding internacional em andamento
Linkoping University (Suécia): Full Professor Jakob Rehme e Diretor do Center for Business Model Innovation – applications para funding internacional em andamento
La Rochelle Business School – Excelia Group (La Rochelle, França): Dr. Minelle Silva – parceria como Co-Editor para Special Issue na LABR a ser publicado em Abr-2021University of Nottingham (UK): Dr. Anne Touboulic and Dr. Lee Matthews – 2 papers A1 / ABS 3, Lee's visit in Feb 2019
University of Melbourne (Australia): Full Professor Damien Power – 1 paper A1 / ABS 3 and partnership for data analysis of the Carbon Disclosure Project (CDP 2013-2017)
ESADE / EADA (Barcelona, ​​Spain): Dr. Annachiara Longoni and Dr. Davide Luzzini – coming from them in Jan-2020 and my trip to Barcelona in Apr-2020
Wayne State University (Detroit, USA): Dr. Tingting Yan – 1 paper in minor review A1 / ABS 3
University College Dublin (Ireland): Full Professor Donna Marshall – world reference on the topic – applications for international funding in progress
Linkoping University (Sweden): Full Professor Jakob Rehme and Director of the Center for Business Model Innovation – applications for international funding in progress
La Rochelle Business School – Excelia Group (La Rochelle, France): Dr. Minelle Silva – partnership as Co-Editor for Special Issue at LABR to be published in Apr-2021University of Nottingham (UK): Dr. Anne Touboulic e Dr. Lee Matthews – 2 papers A1 / ABS 3, visita do Lee em Fev 2019
University of Melbourne (Austrália): Full Professor Damien Power – 1 paper A1 / ABS 3 e parceria p/ análise de dados do Carbon Disclosure Project (CDP 2013-2017)
ESADE/EADA (Barcelona, Espanha): Dr. Annachiara Longoni e Dr. Davide Luzzini – vinda deles em Jan-2020 e minha ida à Barcelona em Abr-2020
Wayne State University (Detroit, EUA): Dr. Tingting Yan – 1 paper em minor review A1 / ABS 3
University College Dublin (Irlanda): Full Professor Donna Marshall – referência mundial no tema – applications para funding internacional em andamento
Linkoping University (Suécia): Full Professor Jakob Rehme e Diretor do Center for Business Model Innovation – applications para funding internacional em andamento
La Rochelle Business School – Excelia Group (La Rochelle, França): Dr. Minelle Silva – parceria como Co-Editor para Special Issue na LABR a ser publicado em Abr-2021University of Nottingham (UK): Dr. Anne Touboulic and Dr. Lee Matthews – 2 papers A1 / ABS 3, Lee's visit in Feb 2019
University of Melbourne (Australia): Full Professor Damien Power – 1 paper A1 / ABS 3 and partnership for data analysis of the Carbon Disclosure Project (CDP 2013-2017)
ESADE / EADA (Barcelona, ​​Spain): Dr. Annachiara Longoni and Dr. Davide Luzzini – coming from them in Jan-2020 and my trip to Barcelona in Apr-2020
Wayne State University (Detroit, USA): Dr. Tingting Yan – 1 paper in minor review A1 / ABS 3
University College Dublin (Ireland): Full Professor Donna Marshall – world reference on the topic – applications for international funding in progress
Linkoping University (Sweden): Full Professor Jakob Rehme and Director of the Center for Business Model Innovation – applications for international funding in progress
La Rochelle Business School – Excelia Group (La Rochelle, France): Dr. Minelle Silva – partnership as Co-Editor for Special Issue at LABR to be published in Apr-2021University of Nottingham (UK): Dr. Anne Touboulic e Dr. Lee Matthews – 2 papers A1 / ABS 3, visita do Lee em Fev 2019
University of Melbourne (Austrália): Full Professor Damien Power – 1 paper A1 / ABS 3 e parceria p/ análise de dados do Carbon Disclosure Project (CDP 2013-2017)
ESADE/EADA (Barcelona, Espanha): Dr. Annachiara Longoni e Dr. Davide Luzzini – vinda deles em Jan-2020 e minha ida à Barcelona em Abr-2020
Wayne State University (Detroit, EUA): Dr. Tingting Yan – 1 paper em minor review A1 / ABS 3
University College Dublin (Irlanda): Full Professor Donna Marshall – referência mundial no tema – applications para funding internacional em andamento
Linkoping University (Suécia): Full Professor Jakob Rehme e Diretor do Center for Business Model Innovation – applications para funding internacional em andamento
La Rochelle Business School – Excelia Group (La Rochelle, França): Dr. Minelle Silva – parceria como Co-Editor para Special Issue na LABR a ser publicado em Abr-2021
Matthews, L.; Power, D.; Touboulic, A.; Marques, L. (2016), 'Building bridges: Toward alternative theory of sustainable supply chain management', Journal of Supply Chain Management, 52(1), pp. 82-94. DOI: 10.1111/jscm.12097 [IF 7.10 – A1 – ABS 3]
Touboulic, A.; Marques, L.; Matthews, L. (2018) 'On the road to carbon reduction in a food supply network: A complex adaptive systems perspective', Supply Chain Management: An International Journal, 23, pp. 313-335. https://doi.org/10.1108/SCM-06-2017-0214 [IF 3.83 – A1 – ABS 3]
Erthal, Alice; Marques, L. (2018) 'National culture and organizational culture in lean environments: A systematic review', Production Planning & Control, 29, 1-20. https://doi.org/10.1080/09537287.2018.1455233 [IF 2.33 – A1 – ABS 3]
Marques, L. (2019). Sustainable supply network management: A systematic literature review from a knowledge perspective, International Journal of Productivity & Performance Management, 68(5), 1-27. https://doi.org/10.1108/IJPPM-12-2017-0329 [IF 0.79 – A1 – ABS 1]
Moreno, R. C. ; Marques, L. ; Arkader, R. (2019). Servitization impact on performance moderated by country development. Benchmarking (Online) https://doi.org/10.1108/BIJ-10- 2018-0311 [IF 0.54 – A1 – ABS 1]
Marques, L.; Martins, M.; Araújo, C. (2019). The healthcare supply network: current state of the literature and research opportunities. Production Planning & Control (Online). https://doi.org/10.1080/09537287.2019.1663451 [IF 2.33 – A1 – ABS 3]
2019: I Network Transparency and Sustainability in Business Meeting – 40 people
2020: II Meeting of the Transparency and Sustainability in Business Network – 150 people forecast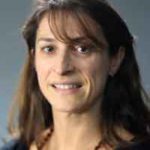 Sandrine Cuvillier
GRI Trainer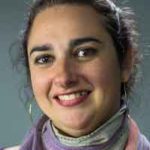 Verônica Malkah
GRI Trainer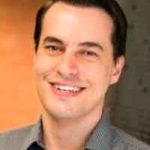 Daniel Lopes
Senior Researcher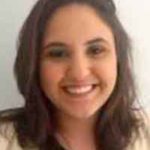 Carolina Goes
Senior Researcher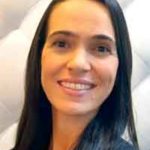 Alice Erthal
Post-doctoral student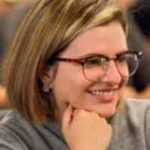 Dafne Morais
Post-doctoral student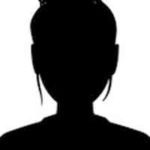 Débora Masullo
PhD student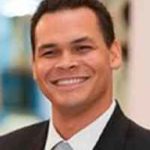 Leonardo de Assis
PhD student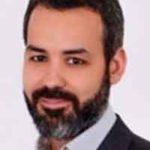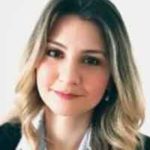 Adriana Muratore
Full-Time MBA Student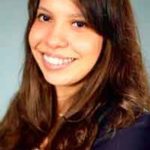 Ana Terra
Full-Time MBA Student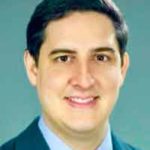 Gabriel Ramos
Full-Time MBA Student
Guilherme Estrada
Full-Time MBA Student