Alumni
COPPEAD Alumni is the association of COPPEAD / UFRJ Students, and its purpose is to transform professionals and executives in the business management area.
In recent years, COPPEAD Alumni has played a role in promoting community development, offering services such as mentoring and lifelong learning solutions. Among the activities we can highlight:
Training courses for recent graduates;
Executive training on special topics, such as Data Science and Health Management;
Microlearning and short courses;
In-person and online events;
Mentoring Programs;
Disclosure of vacancies and career development initiatives;
Support activities for research and scientific production at COPPEAD / UFRJ.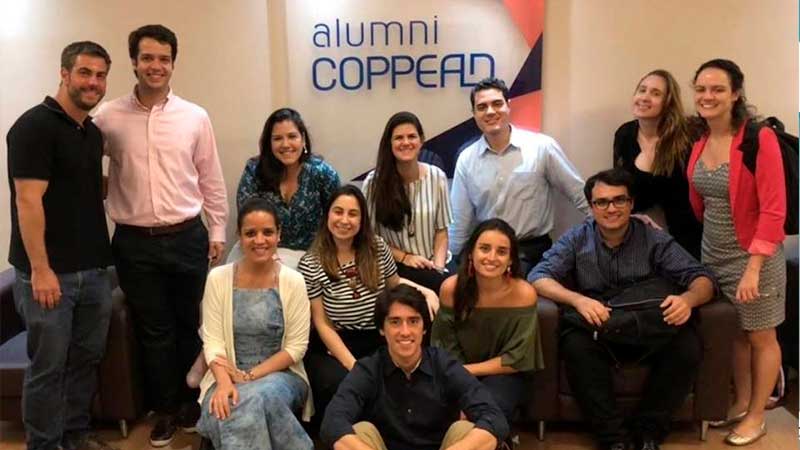 Founded in 2004 from the coalition of alumni associations (Masters, Doctorate and Executive MBA), Alumni COPPEAD was restructured in late 2014, when the association started to administer certain executive education programs, in addition to consolidating its role as one of the main partners of the school in several areas, such as support for research, promotion of events and the development of commercial partnerships. The association is in an ecosystem of excellence, with more than 15 thousand students who make history as executives in organizations and startups of all types, in Brazil and abroad.